This July three of our StreetSquash students joined 19 fellow student-athletes on the NUSEA Urban Squash Citizenship Tour. The 8-day trip included stops in New York City, Philadelphia, Baltimore and Washington, DC. The Citizenship Tour sought to inspire urban squash students from across the country to be civically engaged, to be informed citizens and to highlight the importance of public service within the country's 17 urban squash programs. The trip focused on the topic of civil rights and its role in shaping our nation's identity, politics, and history.
Check out photos from the Citizenship Tour and read our students' reflections below! For a full recap of the tour you can also view the Citizenship Tour blog here!
Emma '16

This year's citizenship tour was one of the most exciting trips I have ever be on. Each day was a new adventure and by the end of it everyone that went became a family. During those eight days we toured New York City, Philadelphia, Baltimore and Washington D.C. While in each city we met new and interesting people, toured landmarks and gained some new knowledge. In New York we visited Ellis Island, the Statue of Liberty, The New York Times building, The historical Stonewall bar, City Hall and Times Square. We then met with Secretary of Immigration Nisha Agarwal where she talked about the steps the city is taking on immigration issues and answered any questions of ours. We also played squash at the Harvard club where we met a writer from the Times and the founder of Street Squash George Polsky. They talked to us about how they got to where they are now and what we can do to become engaged citizens. After New York we headed down to Philadelphia where we visited the Liberty Bell, Independence Hall and Citizens bank park. We sat in one of the VIP boxes during the Phillies game, that was by far one of my favorite parts of the trip. We then camped out in SquashSmarts' facility. The next morning we headed to Baltimore where we got to meet writer D. Watkins and Congressmen Elijah Cummings. Our time in Baltimore was my favorite part because I was really intrigued by what both D. Watkins and Elijah Cummings told us about their work and what we as the young generation should do. Both speakers empowered me as a young person to change injustices in the world. In Washington D.C we met with Senator Kirsten Gillibrand, Secretary Arne Duncan and many others. We also visited monuments such as the Washington monument, Lincoln Memorial and World War II memorial and even toured the White House. Being on this trip has empowered me to give back to my community and make a positive change in the world. Everyone that we met on this trip stressed so much that it's up to my generation to make the change we want to see happen. Talking to high power government officials has made me deepen my knowledge on what steps I can take to make the world better and what I can do to help others that can't help themselves. I had the time of my life and enjoyed every minute of it.
Cindy '16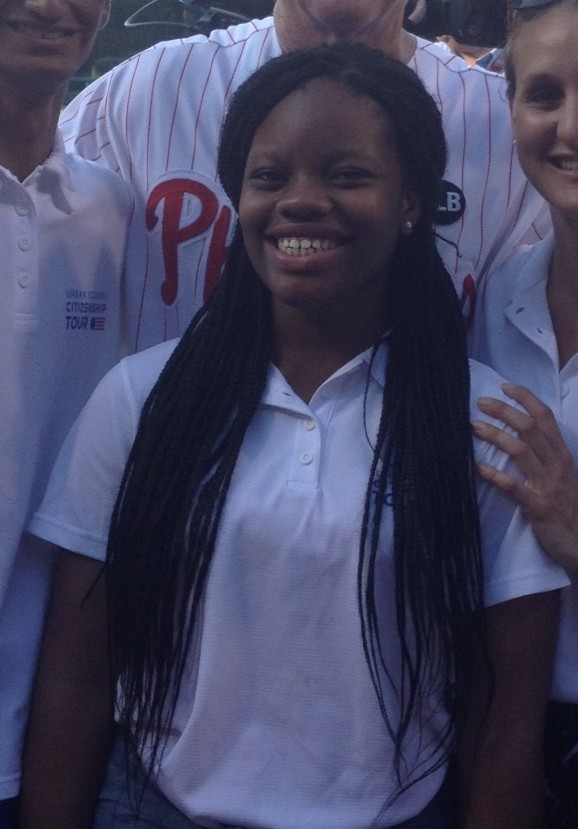 The Citizenship tour was amazing for me. I got to meet so many wonderful politicians and people who are making important changes in this country. I also got to meet people from other squash programs who were like family to me. The first days of the trip we were in New York city where we met David Segal, a journalist from the New York Timees. We also met commissioner Agarwal who takes care of immigration in New York. We went to the 9/11 museum which was pretty shocking and sad. After New York we stopped in Philadelphia for a baseball game and some midnight squash. We went to the Independence Hall and learned about the Declaration of Independence. After Philly we went to Baltimore and Washington DC. We had chance to go into the Supreme Court and the White House. From this trip I learned to make changes and give back to my community no matter how big or small it is. I also learn to never question anything bad experiences that will happen to me but to use those bad experiences to my advantage and turn it into something valuable and good. Last but not least I learned to enjoy everything I do and have a passion for it.
Nick – '15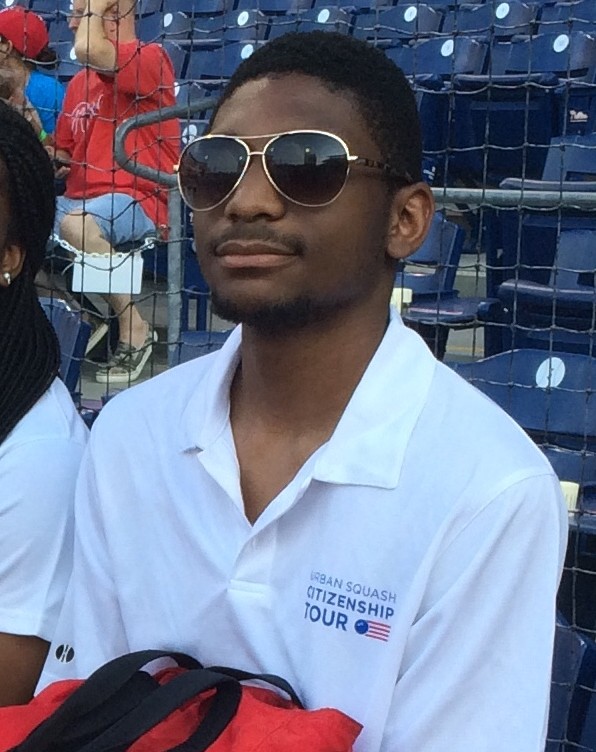 The NUSEA Citizenship Tour was a great experience and I am glad I got to go on the trip. We traveled from New York to Philadelphia to Baltimore and finished in Washington, DC. We got to meet very interesting people, including senators, government officials, writers and a few people who help fund our NUSEA programs. My favorite part of the trip was spending time with the Tour Fam, which was what we called ourselves on the trip. I loved traveling with everyone on our mini road trip and spending time with all the new people I met. My least favorite part of the trip was saying goodbye. I wish the trip was longer and we could have visited even more places. Maybe next year!
[layerslider id="36″]