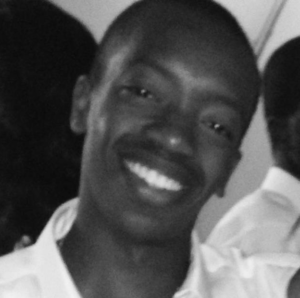 Meet Kevin!  A 2013 graduate of StreetSquash, Kevin is currently pursuing his Bachelor's Degree in Criminal Justice and Homeland Security at Cazenovia College. Throughout Kevin's four years at Cazenovia, he has been involved in a host of extracurricular activities and leadership opportunities on campus. Kevin acted as a Resident Advisor, Radio Personality, DJ, and Sports Broadcaster for Cazenovia's athletic events. Kevin currently co-hosts "The Roar," Cazenovia's sports radio show that highlights student sports and athletes. Despite Kevin's tremendous dedication to student life on campus, he continues to visit his home away from home at StreetSquash over summers and holiday breaks. As Kevin prepares for graduation this May, he hopes to pursue a career in Criminal Justice, where he can apply the skill-set he gained in college to a full-time career.
What are some rewarding experiences from your time at Cazenovia?

One of the greatest highlights at Cazenovia was having the opportunity to work with multiple different departments on campus in order to bring about change in our community. My experience co-hosting a radio show and also live broadcasting athletic games has allowed me to work alongside the communications department, ICT and the Athletic department. I helped build a new and unique brand, that shared my thoughts and values, that has never previously existed on campus. It was particularly rewarding because I am a Criminal Justice/Homeland Security major, so I was able to explore an entirely different field outside of my academic studies. Additionally, I have found that being a radio personality has helped me grow and learn as a young adult, and that stepping out of my comfort zone can be really rewarding with change and adventures.
What do you hope to do after you graduate?
Although I became extremely passionate about my role as a radio personality on campus, I still hope to use my academic background in Criminal Justice to pursue a career in homeland security. In general, the safety of our city and nation is extremely important to me. I am particularly interested in gaining an internship or job in the Department of Homeland Security, as I feel that could give me a great deal of insight and knowledge to help further propel my career in the field.
Do you think you or someone you know would be a good person for Kevin to connect with to discuss his professional interests in criminal justice or homeland security?
If so please contact
Assumpta
for Kevin's contact info!