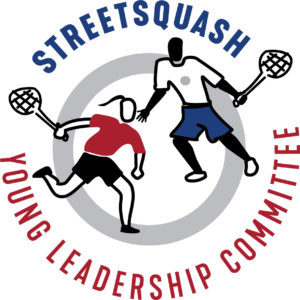 StreetSquash's Young Leadership Committee (YLC), started in 2008, is a group of young professionals who are committed to supporting StreetSquash and the children we serve. Learn more about the YLC's current events here!
The YLC's goals include:
Fundraising: Committee goal of raising 10% of StreetSquash's annual budget through individual and corporate donors.
Squash & Special Events: Plan and coordinate events to benefit StreetSquash.
Program Development: Support existing StreetSquash programs, and aid in the development of new programs with StreetSquash staff. Develop internship and summer opportunities for StreetSquash students and alumni.
YLC Membership
Executive Board Members
Peter Janulis (Chair)
Devin McLaughlin
Elizabeth Bower
Mae Kass
Rory Heilkakka
Robbie Lusardi
Charlotte Denoyer
Aaron Horwitz
John Hsu
Eliza Calihan
Madeleine Mayhew
Griffin Peer
Charlie Ughetta
Kitty Cook
Hannah Flaum
Senior Advisors
Ronald Kamdem
Charlene Neo
Board Members
Emily Park
William G Mendez
Devin McLaughlin
Glen Brickman
Mary Katherine McNeill
Melissa Brooks
Ned Reeves
Jack Blasberg
Thomas Walker
Elizabeth Bower
Scott Melby
Theo Buchsbaum
Timothy Hasey Keefe
Mae Kass
Caitlin Demkin
Rory Heilakka
Haley McAtee
Daniel Hsu
Robbie Lusardi
Charlie Blasberg
Charlotte Denoyer
Hadley Chu
Aaron Horwitz
Emily Simonton
Nicholas Mapp
Kush Mahan
Rachel Leizman
Vainius Glinskis
Jackie Wang
Zoe Kagan
Arielle Lehman
Katherine Lynch
Jordan Brail
Alec Woodworth
John Hsu
Michael Levy
Sam Goldberg
Julie Cerullo
Shake Culzac
Odunayo Afonja
Skylar Dickey
Peter Pell
Timothy Kubarych
Eliza Calihan
Connor Rossner
Andrew Taub
Madeleine Mayhew
Griffin Peer
Charlie Ughetta
Kitty Cook
Caroline Baldwin
Hannah Flaum
Alex Porush