What a WONDERFUL evening! NGWSD 2016 was an overwhelming success. Over 130 women from the StreetSquash community participated – mothers, aunties, siblings, friends, volunteers, alumni – everyone!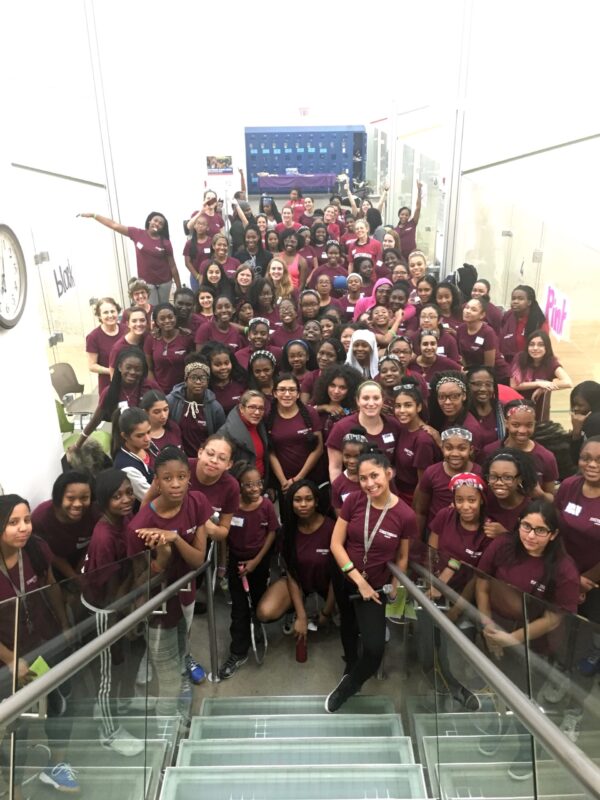 After signing in/getting their team and their NGWSD t-shirts – everyone played some open squash. Then over a dinner of sandwiches (and supplemented with pizza), we introduced the this year's theme: Leading the Way. We welcomed our keynote speaker, Reyna Pacheco, a StreetSquash volunteer, NUSEA Alum, and professional squash player(!), who gave an inspirational speech about being a female athlete and what she had to overcome to achieve the success she has seen thus far.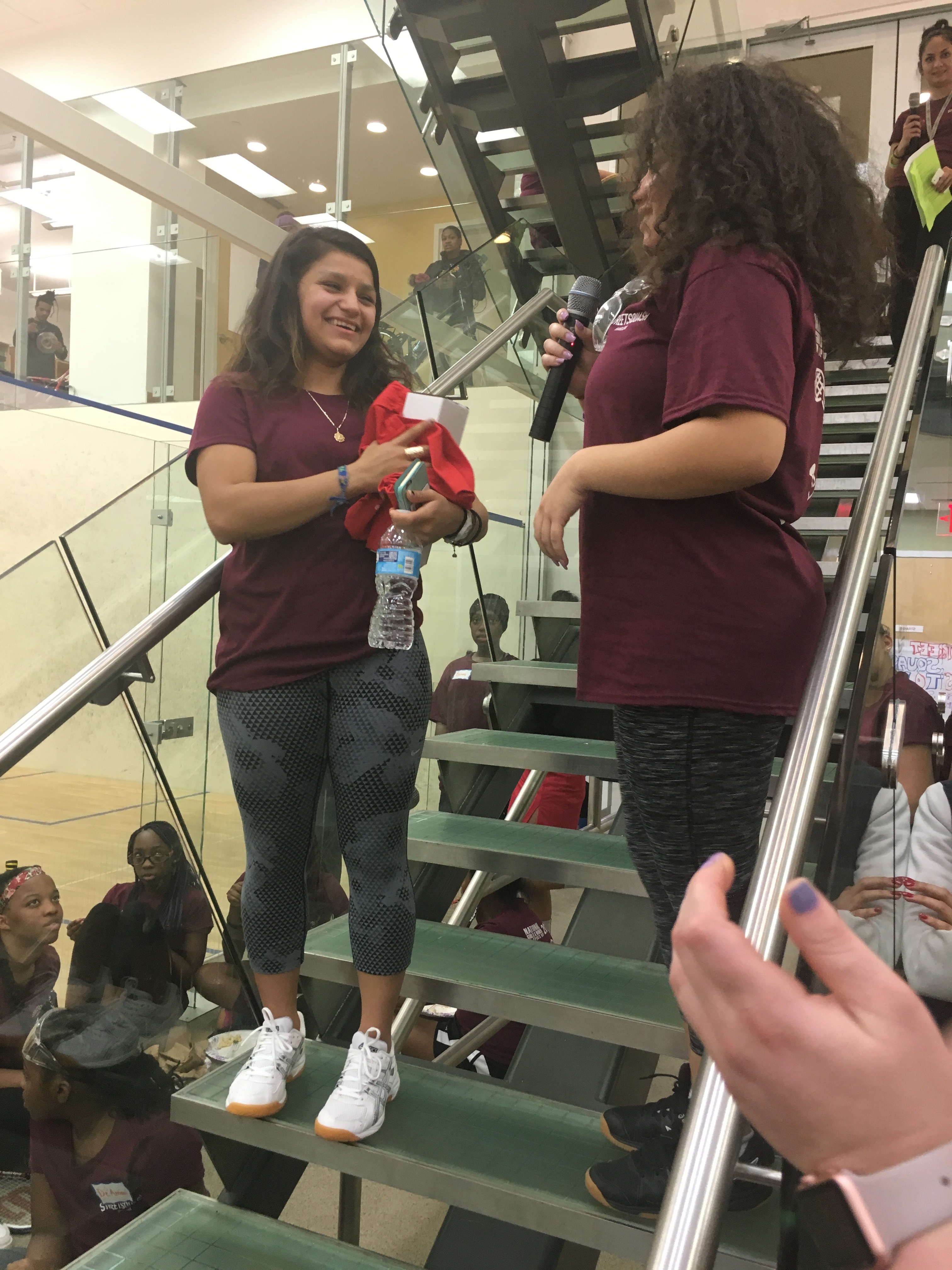 Following the speech we broke off into our mixed aged colored teams for team bonding and friendly competition. We had a get to know you yarn-web game, relay races, straddle ball, and finally a rock paper scissors war. There was a brief, and semi-successful dance break, then some seven-up.
Highlights: All of the StreetSquash Newark young women were here! The amazing turn-out from the community and the enthusiasm of all the girls to be here and take part in all of the activities.
Thank you so much for the female staff who went above and beyond tonight! Sasha, Jen, Julie, Jasmine, Clare, Leanna, Katie, Gabby, Nnemoma, Madeleine and Sareen did an amazing job planning and helping things run smoothly!
–Assumpta, Director of College Access and Success