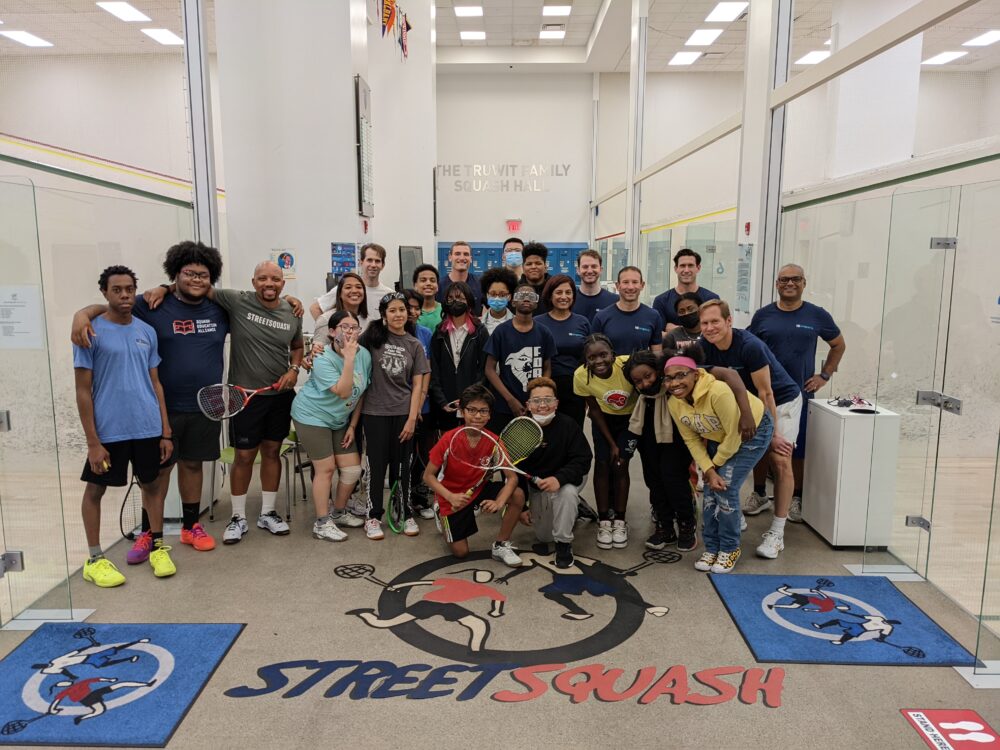 On Wednesday, May 18, several volunteers from Neuberger Berman visited StreetSquash to volunteer with our students. The volunteers spent time both in the classroom and on the squash court.
On the court, volunteers ran drills, played matches, and in some instances were learning how to play the game of squash for the first time from our students. In the classroom, Neuberger Berman volunteers participated in the "My Life Choices Student Edition" exercise from MoneyFit. Students had to budget their money and decide what items to buy, and not buy, and then reap the rewards or consequences of each choice they made.
The experience was valuable for both the Neuberger Berman employees as well as the StreetSquash students. Students love having the opportunity to interact with people and companies in the real world. See below for a recap of the day in photos.
If your company is interested in having a volunteer day at StreetSquash, please email Stefany@StreetSquash.org