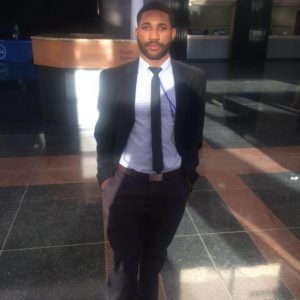 Meet Richard! A 2013 graduate of StreetSquash, Richard is currently completing his Bachelor's Degree in Mechanical Engineering with a minor in Business at Clarkson University. Richard keeps an extremely busy schedule, taking part in a variety of different clubs and organizations on campus. Richard was an RA at Clarkson, which included supervising over 50 first year students on his floor. He  served as the secretary and vice chair for NSBE (National Society of Black Engineers), and oversaw the NSBE committee members in a handful of other colleges in upstate New York. Richard also participated in Clarkson's student government as a senator and was on the Academic Affairs and Academic Integrity committee. Finally, as if there isn't enough on Richard's plate, he also volunteers as a mentor for incoming first-year students and is the president of the squash club that he founded last year.
What have been some of your favorite memories at Clarkson?
One of my favorite highlights at Clarkson was being an RA. I made an entire Thanksgiving dinner for my floor of about 50 students. It was amazing! My second highlight was going to Germany as an exchange student for 5 months! I had the best experience there and hope to return to work there one day. Lastly, I had an internship with GE last summer as a project manager. My job was to make a machine workshop and to do a "should cost" for a D13 steam turbine. It was a great learning experience and definitely a highlight from my time at Clarkson.

What exactly are you hoping to do after you graduate? What field are you interested in?
My interests include mechanical engineering, business and project management. My short term goal is to intern or work for a company where I can apply my business and engineering skill set. I hope that I can grow within those fields, and eventually explore careers internationally. I hope to one day return to Germany and explore my career there, as I would love to work for an automotive company abroad.
Do you think you or someone you know would be a good person for Richard to connect with to discuss his professional interests in mechanical engineering or business?
If so please contact
Assumpta
 for Richard's contact info!