Last month, StreetSquash staff and participants came together to partake in College Application Week. The national event takes place annually from October 21-25, and aims to ensure all high school seniors have the chance to apply to post-secondary programs.
---
A record number of high schools across New York City participated in this year's College Application Week, and we're thrilled to have been a part of the action.
Prioritizing access to college or other post-secondary programs is nothing new to us here at StreetSquash. College access is a core pillar of our programming, and we're proud to boast a 97% matriculation rate to college and other post-secondary programs.
Our College Access, Success & Alumni Support (CASAS) staff work with our participants on post-secondary goals and planning beginning as early as the 9th grade. We offer participants a wide-variety of college access support, including:
Weekly college prep sessions

Standardized test prep

College visits

College prep mentors

College guidance

And more!
Our mission is to provide all participants with intensive support and guidance throughout each stage of the college admissions process. We work closely with each participant, their family, and their school to determine the college or post-secondary program that best matches their educational and personal needs.
We also support our participants as alumni once they've entered college or a post-secondary program, making sure they have the resources required to succeed after high school and into the workforce. Read more about our CASAS department and programming here.
Thanks to our dedicated CASAS team, it was a natural fit for our students to participate in College Application Week. As a top highlight from the week, Kaiya, Class of 2020, celebrated being our first participant to complete a college application in 2019!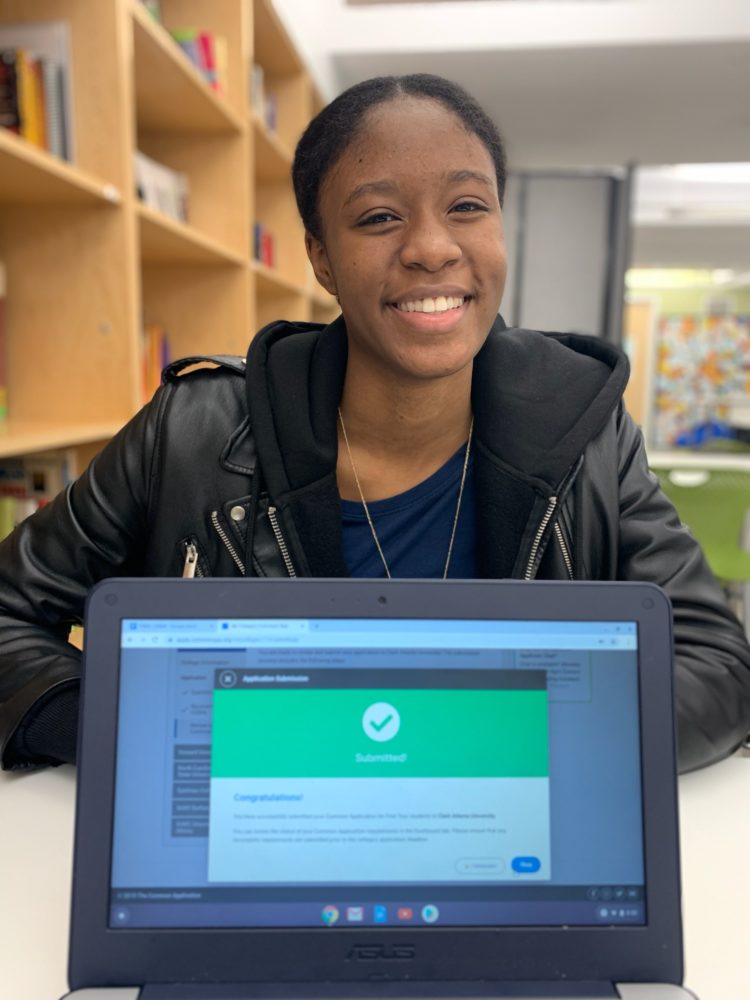 In addition to helping our participants complete their college applications on time, our CASAS staff have been busy organizing trips for younger participants to visit colleges in the New York area.
Most recently, 14 participants and two staff ventured to Ithaca College, Cornell University, Hobart and William Smith Colleges, and SUNY Binghamton. During this overnight trip, participants had the chance to explore new college campuses, enjoy campus events and academics, network, play squash, and even connect with a few StreetSquash alumni.
For additional details about our College Success program, visit our 2019-2020 StreetSquash College Profile.
---
Even our staff got involved in the College Application Week festivities and repped their favorite college gear around the office.