Joanne Schickerling
Assistant Squash Professional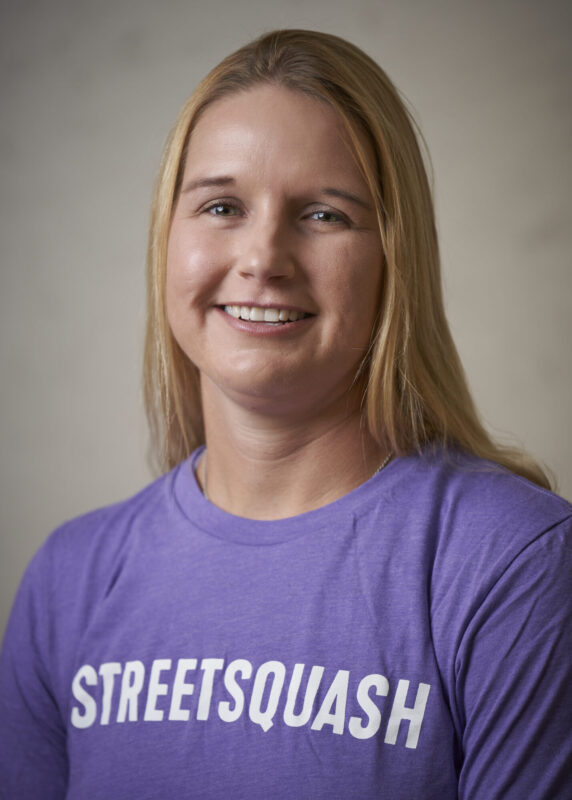 Born and raised in Pretoria, South Africa, Joanne loved playing sports her entire life. She grew up playing cricket, field hockey, squash and tennis. She played on South Africa's national junior teams for both squash and tennis as a senior in High School.
Joanne achieved her dream of coming to the U.S. by attending Indiana State University on a tennis scholarship. She went on to graduate with a degree in Exercise Science. Post college, she went on to coach squash and tennis at Trinity College, before ultimately working as a squash coach for Columbia University for nine years. She went on to receive a Master's at Columbia in Applied Physiology.
Joanne loves playing all racket sports. She also enjoys cycling and walking her dog. She's in the process of learning to play guitar and speak Spanish.
Joanne@StreetSquash.org