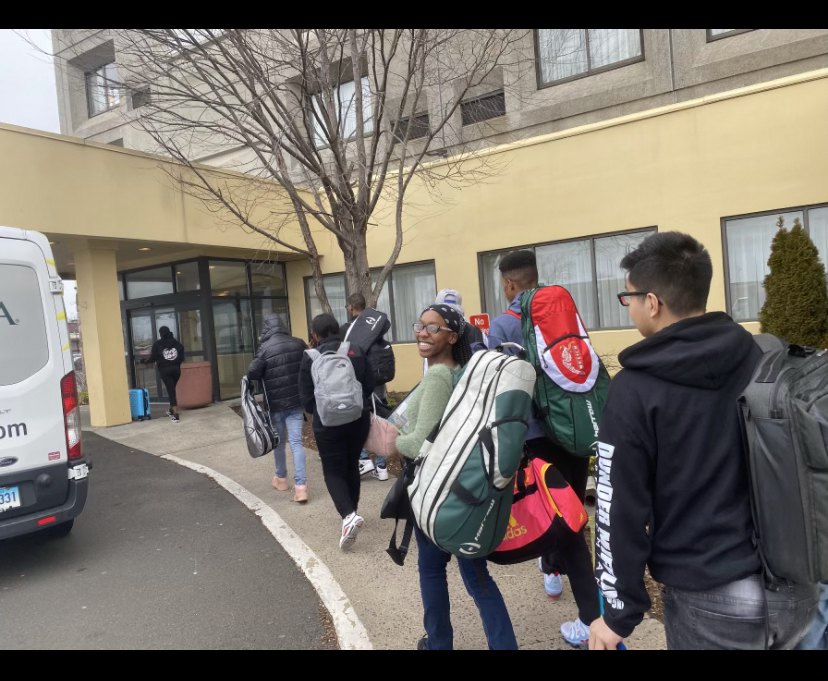 La'Fayia Wright is set to graduate from Rutgers University in 2024 with a degree in Health Administration. She's an alumna of StreetSquash's Newark program, graduating in 2020.
She says her life trajectory likely would not have been the same without StreetSquash.
"I absolutely believe my life would be different without StreetSquash," Wright said. "I wouldn't have had the lifelong friends I have now and honestly I don't know how I would've made it through high school as successfully as I did."
Following her graduation from Rutgers, she plans to go to nursing school to become an RN.
Wright found out about StreetSquash while in 7th grade and noticed immediately that the program was unlike any other.
"I originally thought it was a regular after school program that my mother signed me up for," Wright said. "Until we had our first meeting and they handed me a racket and had me hitting a ball against a wall."
But she's glad she continued to pursue the opportunity.
"My favorite memories of squash would have to be anytime we were on the squash bus and playing around with my teammates," Wright said.
She added that the program helped her become a well rounded individual who was able to enjoy many new experiences.
"Streetsquash helped me greatly with my academics, my college process, and offered me multiple opportunities to travel around the US," Wright said.
Now a member of a sorority at Rutgers, she looks back fondly on her time with StreetSquash.
"I love my Streetsquash Newark family and I'm grateful for Streetsquash overall," Wright said. "Shoutout to my coaches, academic advisors and teammates. I miss them dearly."