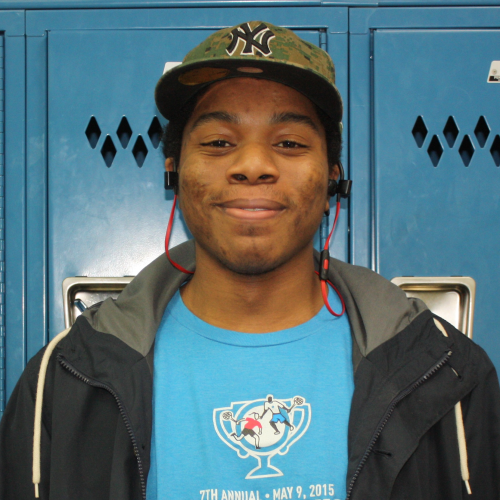 Meet Amar! A 2013 graduate of StreetSquash, Amar is currently completing the Game Design Program at Hostos Community College. When Amar isn't in school, he can almost always be found on the courts at StreetSquash, either volunteering with our students or leading the P.E Program as a member of our part-time staff.
What have been some of your favorite moments at Hostos?
My favorite moment at Hostos came from one of my classes called "Beyond Games: Media Design in the Digital Age". In this class, we talked about how we can design games that reflect current events and that also break norms in the media. For example, we looked at how people of color are portrayed in games and magazines. This was memorable for me because even though I've played games all my life, I never really thought deeply about the messages they send and how I could be a part of telling a different story.
What exactly are you hoping to do after you graduate? What field are you interested in?
My interests include web design, game design, and digital design, so I hope to do something after I graduate in one or more of these areas. I like being able to take a small idea and turn it into something bigger, like I have done with my past game design projects in class. I also enjoy creating digital images for logos and other pictures. I am also working on my coding, CSS, and web design skills so that I could pursue those options as well.

Do you think you or someone you know would be a good person for Amar to connect with to discuss his professional interests in web design, coding or CSS?
If so please contact
Jennifer
for Amar's contact info!