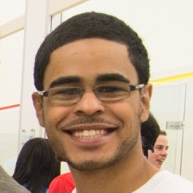 Meet Danny! Many of you may know Danny from his impressive accolades as a student at StreetSquash (StreetSquasher of the Year, Sportsmanship Award, Squash Improvement Award and more!) or his long history participating in the StreetSquash Cup. It is no surprise that Danny's commitment to his community and self improvement extends far beyond StreetSquash…
As a senior at Hobart and William Smith Colleges, Danny is double majoring in economics and public policy with a concentration in education. Over the course of his college career he has had the privilege of participating in a quite a few extracurricular activities, including playing on Hobart's varsity squash for the past three years. Danny has also been a resident assistant (RA), teaching assistant (TA), economics teaching fellow (econ tutor), member of a community dialogue group, and board member of HWS Idea lab, which decides how to distribute $5000 among start-up ideas proposed by students.
What have been some of your favorite moments at Hobart College?
My favorite memory athletically came last year, during my junior year, when we were playing Bowdoin College at a round robin. At that point it had been at least nine years since Hobart had beaten Bowdoin or been ranked top 25 in the country. My match was the last match on and the total match score was 4 Hobart and 4 Bowdoin. I ended up winning my match in the 5th game to secure the match for my team. After I shook my opponents hand, my teammates rushed the court and carried me up as we celebrated. Coming through for my team to beat Bowdoin and secure a spot in the top 25 certainly stands out as my favorite on court.
What exactly are you hoping to do after you graduate? What field are you interested in?
After graduation I plan on pursing paralegal and policy analysis positions in order to see if I would like to attend law school or immediately pursue a career in government.

Do you think you or someone you know would be a good person for Danny to connect with to discuss his professional interests?
If so please contact
Assumpta
for Danny's contact info!