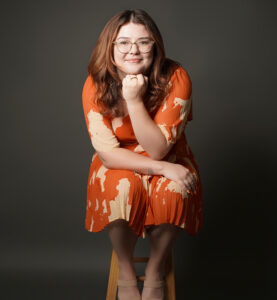 StreetSquash continues to bring on new staff members. Earlier this month, we added a new Academic Manager.
Our Academic Manager, Taylor Iles comes to us all the way from the Pelican State.
Her role is to develop and implement academic programs that support StreetSquashers in excelling academically. Taylor was born and raised in Pineville, Louisiana. She was raised by a community of strong women and strives to be a role model for her five younger brothers. She attended undergrad at Louisiana State University in Merchandising with minors in Business Administration and Leadership Development. Taylor is a certified teacher and is passionate about the role education plays in empowering youth.
Post undergraduate, Taylor began her career in education as a City Year AmeriCorps member. Through supporting her students Taylor discovered a passion for educational equity! She followed that passion to become a teacher, having taught students from 2nd grade to seniors in high school. After working in a classroom Taylor sought to work with students to take ownership of their education through after school programs. Taylor first found out about StreetSquash when researching after school programs in New York City. She was immediately drawn to the organization for their support of not just the student's athletic ability, but also their academic and social emotional needs. "I am so excited to be a part of the StreetSquash team, but even more thrilled to join the StreetSquash family!" Taylor said.
Taylor is an avid reader. When her nose isn't in a new book she enjoys baking new and favorite recipes as well as spending time with her friends, family, and beloved pets. "I may not be an athlete, but I'll be the loudest cheering on the sidelines," Taylor said.
We have a new academic coordinator and social worker starting as well who we're excited to introduce you to in July!